MODERN POP ROCKERS
THE BOLTS
UNVEIL NEW VIDEO FOR "THE TRUTH"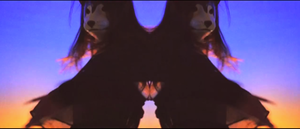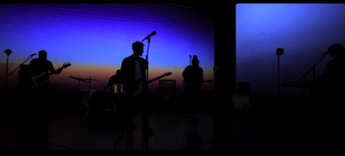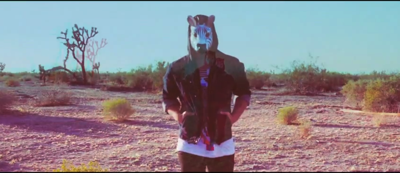 "THE TRUTH" FEATURED ON DEBUT ALBUM
WAIT 'TIL WE'RE YOUNG
FEBRUARY 12, 2013 RELEASE
LOS ANGELES ALBUM RELEASE SHOW AT THE ROXY
FEBRUARY 16, 2013
THE BOLTS FALL 2012 EP OUT NOW
TO CRITICAL ACCLAIM
"The Bolts dispense full-throttle rock 'n' roll better than most."
"Ultra cool and super hot."
SUCCESSFUL EP RELEASE SHOW WITH HOLLYWOOD CELEBS IN ATTENDANCE
"Irvine, CA band dazzles with its debut EP."
THE BOLTS, southern California's modern rock-pop act, unveil their latest music video for "The Truth," following the video for throwback single, "Walk Away," a performance at the 2012 Sunset Strip Music Festival and massive success of their Fall 2012 EP.
Produced by Guy Eckstine, "The Truth" is one of the explosive tracks off the band's upcoming full-length debut album, Wait 'Til We're Young, out February 12, 2013 via Bolts Broadcasting Co. In celebration of the album, THE BOLTS are set to headline the legendary Roxy in Los Angeles, CA on February 16, 2013.
The classic yet contemporary quintet comprised of bassist and vocalist, Addam Farmer; guitarist and vocalist Heath Farmer; keyboardist and vocalist, Austin Farmer; guitarist and vocalist, Ryan Kilpatrick; and drummer Matt Champagne, is influenced by artists like The Beatles, The Beach Boys, Queen, The Clash, The Killers, The Strokes, My Chemical Romance and Modest Mouse. The Bolts nonchalantly showcase stadium ready talents with confidence as if it were their birthright. Well, that's pretty much true for siblings, Adam, Heath and Austin Farmer, who along with fellow Bolts, Matt Champagne and Ryan Kilpatrick create a powerful pop rock sound that pulsates with muscular musicianship, brilliant 4-part vocal harmonies, and multiple lead vocalists.
Don't miss out on THE BOLTS.
Track list – Wait 'Til We're Young
1. Tell Me
2. Walk Away
3. Taking On The Night
4. Wait 'Till We're Young
5. Caving In
6. The Truth
7. Play The Music
8. Don't Let Me Go
9. This Can't Be Real
10. Our Love Can Change The World
11. We May Fall
THE ROXY: ALBUM RELEASE SHOW
FEBRUARY 16, LOS ANGELES, CA
Disneyland Residency:
JAN. 18
FEB. 10
MARCH 22,25
APRIL 8,14
MAY 17
***Over 4 Million combined YouTube hits for this commercial